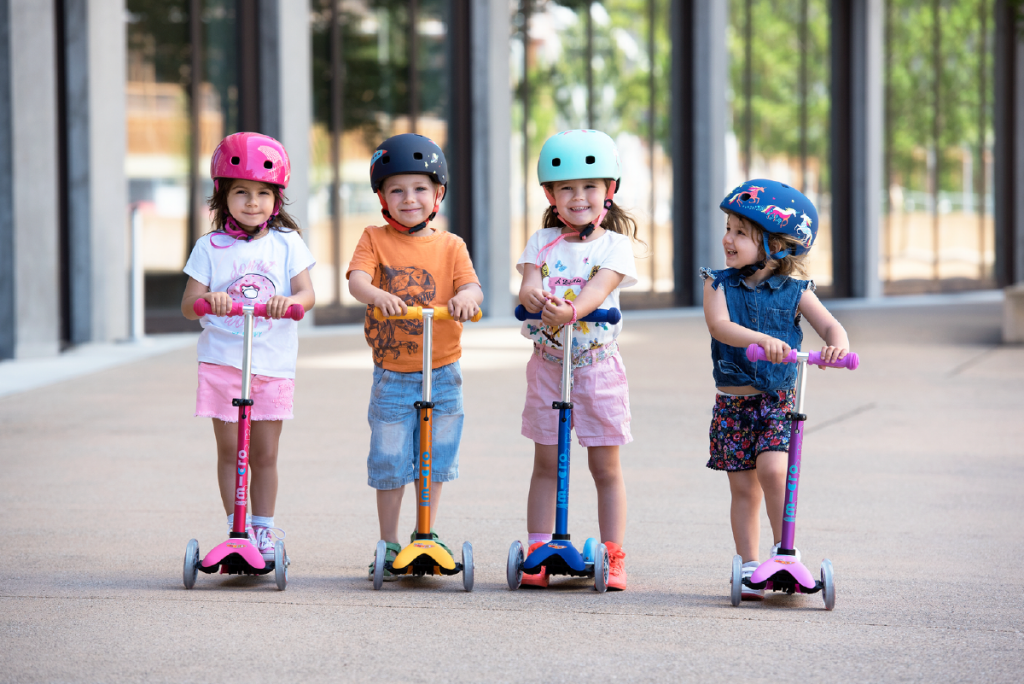 Showing 1–16 of 411 results
3.750.000

₫
4IN1, TRIKE/ RIDE ON AND SCOOTER, THIS IS THE BEST CHOICE!
As the inventors of the original Micro Scooter and the revolutionaries of the school run, we have over 20 years of experience designing, engineering and building scooters that are built to last. All our know-how has been poured into the all-NEW Micro Mini 2Grow 4in1 Deluxe Magic.
An innovation in toddler travel. A multi-adaptable ride-on, trike, toddler scooter and grown-up scooter. Perfectly attuned to suit each stage of your child's development. One product to last your child from their first steps to their first year at school. The Micro Mini 2Grow 4in1 Deluxe Magic has been designed to survive years of years. To withstand thousands of adventures. To be the perfect accompaniment as your child grows from ages 1 to age 6.
Specifications:
Age range: 12 months – 6 years
Max load: 20kg (with seat); 50kg (without seat)
Scooter's weight: 1.9kg – 3.48kg
Scooter's height: 45cm – 79cm
Handlebar function: Sensitive-touch bar in 5 colors, using two AA batteries
Wheels function: Battery-free light-up wheels
Other functions: Seat included; Push-bar included; 2 differently placed footrests; Adjustable handle bar
After-sales service:
Warranty 2 years (excludes LED wheels and sensitive-touch bar)
Online and offline (at indicated shop) assistance
Providing some available spare parts with fee
Select options
Chúng tôi tự hào là nhà phân phối độc quyền các sản phẩm thuộc thương hiệu Micro và Paola Reina tại Việt Nam:
HỒ CHÍ MINH
Micro Shop tại Takashimaya Department Store, 92-94 Nam Kỳ Khởi Nghĩa, Quận 1, tầng L3, khu vực dành cho trẻ
Ann House tại B1-K5 , tầng B1, TTTM Landmark 81, 208 Nguyễn Hữu Cảnh, Quận Bình Thạnh
HÀ NỘI
Ann House, tầng 5 (Khu vực Trẻ em), Lotte Department Store, 54 Liễu Giai, Ba Đình