MICRO SCOOTERS
BETTER URBAN LIFESTYLE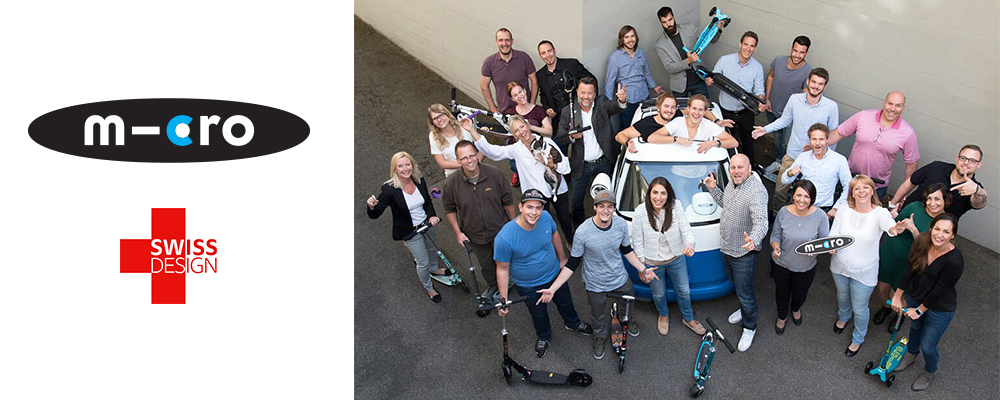 Showing 1–16 of 109 results
3.750.000

₫
Our Mini Micro 3in1 Push Along is a scooter with a trio of talents. Ride-on scooter with adjustable removable parent steering handle from 12 months. Independent sit on scooter with adjustable seat height for more confident toddlers. To iconic Mini Micro Deluxe with adjustable handlebar and extra grippy footplate from 2 years through to starting school. Always perfectly attuned to your child's size and physical development. Helping them build confidence along with crucial balance and coordination skills.
For:                           1 - 5 years Max.load:                  20kg (with seat), 35kg (without seat) Weight:                      1.9 - 2.2kg Handle-bar height:    48 - 67cm
Select options
SWISS QUALITY  FOR LONG-LASTING USE
Micro is the high-end brand from Switzerland. Our scooters and travelling ranges are designed with unique functions that brings safe experience, smooth and long-lasting use.
Our products are categorized as:
– Scooter for kids
– Scooter for adults
– Travelling items (scooter luggage, trike, stroller, wagon,…)
– Accessories for Micro Scooters
Why should you choose Micro for your adventure?
– Micro is exclusive brand from Switzerland.
– Scooters should be guaranteed for up to 2 years.
– Wide range of models in different colors.
– High quality, smooth riding, long-lasting use.
– For a better lifestyle. Especially with kids, our products help them to improve and learn many useful skills such as motion skills, balance skills and coordination skills.
And there are many good reviews that we have received from our customers, you definitely can find it by yourself when you choose Micro.
Ann House is proud of the exclusive distributor of Micro in Vietnam.