MICRO BALANCE BIKE FOR KIDS AGED 2 YEARS
BUILD BALANCE, COORDINATION AND CONFIDENCE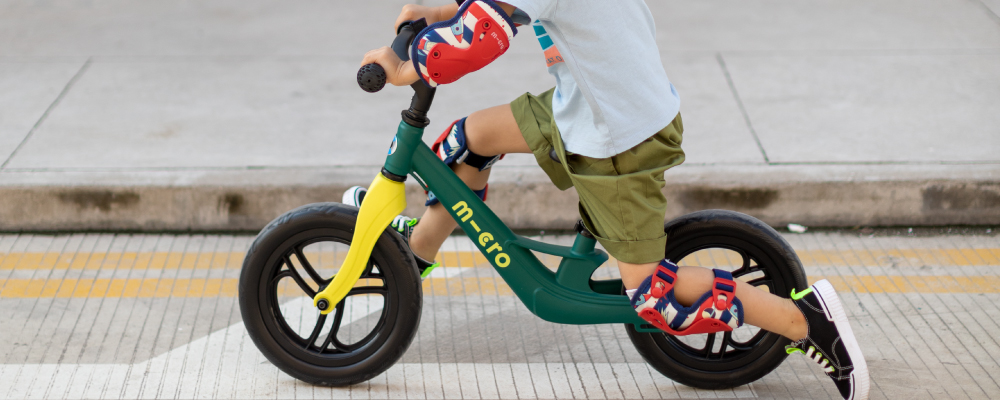 3.500.000

₫
Cut-out design for a stand-out ride!
The Micro Balance Bike Deluxe is your preschooler's new best friend. Lightweight with big 300mm air-filled tyres means they'll learn while they play in comfort and style. 
Designed to develop preschooler balance and co-ordination skills so they can skip training wheels, parents will love it too! Toddlers can easily control their ride and get on and off as they please thanks to the deep frame of the bike which increases their independence with every roll. 
The air-filled tyres combined with rubber suspension on the rear fork create a super smooth and stable bike toddlers will want to practice and practice on. Built to last with an adjustable and ergonomic seat.
The Micro Balance Bike Deluxe is designed to make a statement. Its unique cut-out frame doesn't just look good, it delivers light weight manoeuvrability.
For:                           2 – 5 years
Max.load:                  20kg
Weight:                      3.9kg
Seat height:              Adjustable (38- 44cm)
High-light functions:  Rear suspension, 12 inches pneumatic tyres, cut-out frame design
Select options

Balance bikes for embracing life on two wheels
Our innovative range of toddler balance bikes are designed to help young children build balance, coordination and confidence. Our engineers have worked tirelessly to make every Micro balance bike a pleasure to ride. Perfectly proportioned, with a range of features to suit different children's needs – from interchangeable stabilising rear wheel to adjustable seat and handlebar and puncture free wheels. Ultra lightweight, ultra manoeuvrable – the best start toddlers can have on their journey to riding a 'grown up' bike.
Micro G-bike Deluxe Chopper: lightweight, removable rear stability wheel to make it easier to learn to ride
Micro Balance Bike Lite: particularly suitable as an entry-level model due to its low weight. At just 2.6 kilograms, it is one the lightest balance bike on the market. 
Micro Balance Bike Deluxe: rear suspension, adjustable seat, stand out design, 12 inches pneumatic tyres.
Micro Balance Bike Pro: rear suspension, 12 inches pneumatic tyres, footrest.